---
---
Satisfy your dog's love of chewing the natural way, with 100% pure rawhide.

10-count bag of bone-shaped rawhide chews for medium & large dogs.

Helps clean your pet's teeth, promotes healthy gums, and improves dog's breath. Also helps prevent destructive chewing.

Tough and long-lasting, with a natural meaty flavor, each "bone" will give your dog hours of chewing pleasure.

Made from 100% US beef hide, and treated to eliminate bacteria without adding any preservatives or other chemicals
---
WHAT OUR CUSTOMERS ARE SAYING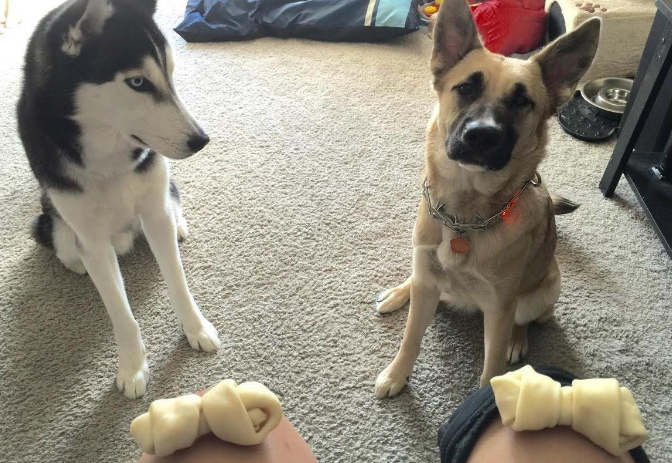 Perfect entertainment for the dog
Reviewed by Todd's on Jun 06, 2015
I choose the 4-5 inch size for my two dogs, which they are big dogs. I got them these because I found that getting smaller sizes for bigger dogs keeps them much busier. My dogs loved these rawhides and could not wait to get one. They did spend a while chewing these, So them lasting is a plus in my book! Having happy dogs, is having a Happy life!
Perfect for Medium / Large Dogs
Reviewed by Nancy Sep 29 2015
Overall, we're pleased with them but the dogs aren't as happy with them because the chews are just a bit too large. However, in our opinion, these are very good chews for a good price. You get a lot for what you pay.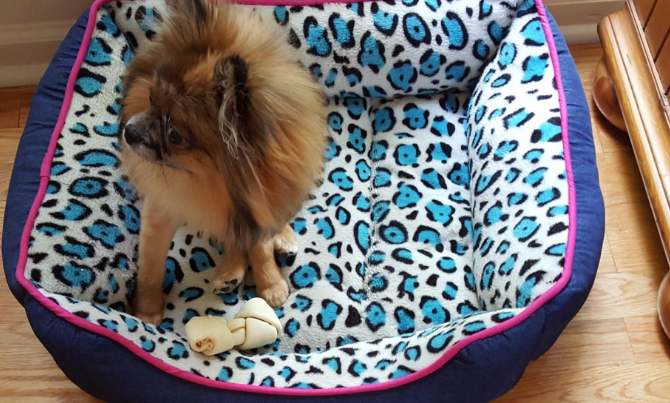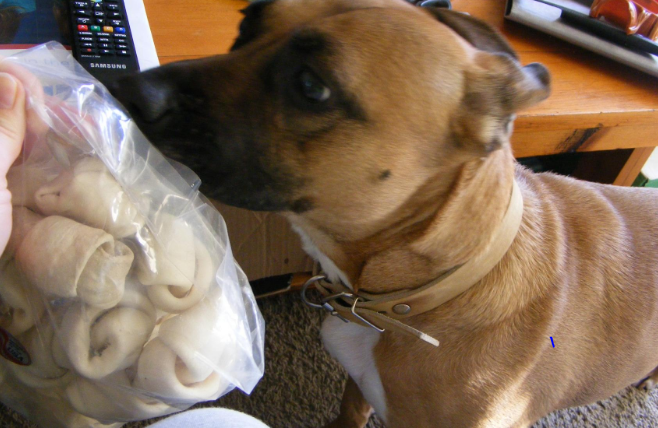 Nice Yummy Rawhide!
Reviewed by Mhignight on Dec 07, 2015
Very nice rawhide and a great size for our 40lb mix. She smelled them before they ever came out of the box, let alone bag! She's been chewing on it here and there and very excited about it. Plus, it's made in USA :)
HOW HAPPY OUR CUSTOMERS ARE
Two Sizes Available
Questions & Answers
Have a Question?
Be the first to ask question about this.
Ask a Question